Northern Counties Rink Hockey Association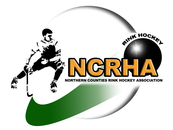 Northern Counties Rink Hockey Association
The home of Roller Hockey in the North.....
News Report
OVER AGE LICENSES 2017_18
Author: Tony Czifra, 07/07/18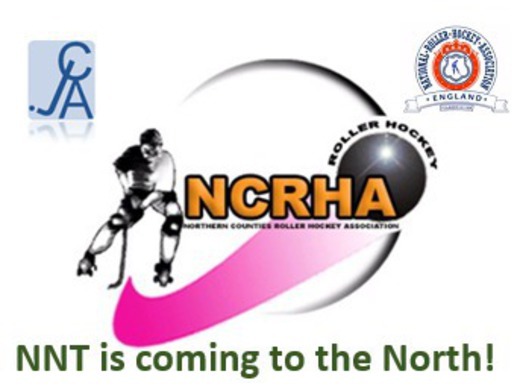 PAGE UPDATED 07/07/18:
The OA license request template is available in the 'documents' tab on the main menu.
Overage Licenses are granted for U9-U15 age groups only. *Special Exception for GK's for U17
Full details of eligibility are detailed on the form. If in any doubt and you have a child you feel would benefit from the OA license, please contact any member of the Committee to discuss. We DO NOT want to lose players, especially those just starting out at your club.
Clubs need to request an OA license from the NCRHA Committee contacting Andrew Kneeshaw, Paul Colton or Tony Czifra.
The signed off form must be presented at each tournament. Please note the rules for allowing an OA License. These can be revoked if deemed appropriate by the NCRHA Committee.
NAME
Gender
CLUB
AGE ALLOWANCE
DATE FROM
Holly Casson
F
Middlesbrough
U11
14/09/2017
Benjy Millward
M
Middlesbrough
U11
14/09/2017 (removed 18/1/18)
Callum Henfrey
M
Middlesbrough
U11
14/09/2017 (removed 25/6/18)
Isobel Blackett
F
Grimsby
U11
22/09/2017
Jess Stead
F
Grimsby
U11
22/09/2017
Evie Ives
F
Spen Valley Flyers
U13
19/09/2017
Harvey Williams
M
Plymouth
U11
06/10/2017
Ashton Buckley
M
Plymouth
U11
06/10/2017
Ella Gregg
F
Sheffield Wildcats
U11
30/09/2017
Callum Croad
M
Sheffield Wildcats
U11
30/09/2017
Jasmin Ruddlesdin
F
Sheffield Wildcats
U13
30/09/2017
Bailey Marshall
M
Spectrum Spartans
U13
09/10/2017
Storm Boakye
F
Manchester
U13
09/10/2017
Abdul Rahmen-Salih
M
Manchester
U13
09/10/2017
James Hare
M
Spen Valley Flyers
U15 (GK Only)
19/10/2017
Rebecca Hawken
F
Plymouth
U11
10/11/2017
Sky Marshall
F
Manchester
U13
01/12/2017
Nahom Eyasu
M
Manchester
U11
01/12/2017
Myles Benesi
M
Middlesbrough
U11
10/12/2017
Joseph Proctor
M
Sheffield Wildcats
U13
02/01/2018
Daniel Blackhurst
M
Manchester
U17 (GK Only)
02/01/2018
Benjy Millward
M
Middlesbrough
U13
18/01/2018 (Removed 25/6/18)
Mackenzie Lee Crowther
M
Grimsby
U15
11/02/2018
Ruby Niamh Bartlett
F
Grimsby
U15
11/02/2018
Harlow Remy
M
Grimsby
U9
11/02/2018
Isaac Blackett
M
Grimsby
U9
11/02/2018

Samuel Stead

Seb Hoy-Taylor

M

M

Grimsby

Middlesbrough

U9

U11

11/02/2018

12/02/2018

Ethan O'Riordan
M
Middlesbrough
U11
17/02/2018 (removed 25/6/18)
Elliott Casson
M
Middlesbrough
U9
25/6/2018
Samuel Redpath
M
Middlesbrough
U9 (GK Only)
25/6/2018
Saul De Souza-Dempsey
M
Sheffield
U9
28/6/2018
Joe Hill
M
Sheffield
U9
28/6/2018

Ben Eaton

Zion Croke

M

M

Sheffield

Manchester

U9

U9

28/6/2018

25/6/2018
Follow the site to get the latest news and results straight to your email