Northern Counties Rink Hockey Association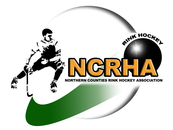 Northern Counties Rink Hockey Association
The home of Roller Hockey in the North.....
News Report
REGIONAL TEAM NEWS ! !
Author: Tony Czifra, 10/05/15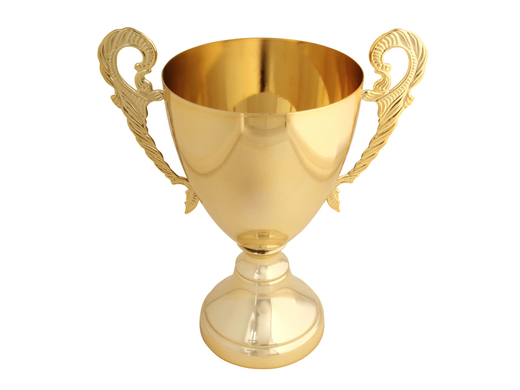 MESSAGE SENT TO ALL CLUBS BY TONY CZIFRA ON 2/10/15 :
_____________________________________________
" Hi All
So here is the Regional Development Update for you :
NCRHA REGIONAL CO-ORDINATOR - DAN MESSENGER
Dan will be the focal point in NCRHA for development, training plans, mentoring, assistance and anything that any of our coaches below require to fulfil their roles.
Our Regional Coaches are as follows for 2015/16:
LADIES – POSITION VACANT
The Exec are sorry to announce that no one has as yet stepped up to co-ordinate coaching for the Regional Ladies. Having talked to Keith Allen on what's happening regarding Ladies in 2015/16, there is likely to be U16's & Seniors. As no one had volunteered, we have tried to entice a few likely candidates, and we hope someone does come forward. So our only option is to announce this position vacant / TBA. It's possible we may be fined by NRHA if we don't field a regional ladies team – we will wait and see. It's sad as there are a lot of really good lasses out there, and we even boast in our ranks the NRHA Ladies Dev' Player Of the Year.
U20's – PETER LONSDALE & OWEN STEWART
The Exec are chuffed to bits on this one! An ex and current England Captain. Peter said when he applied "we want to make NCRHA U20's hard to beat" so with that as the starting point for our 2015/16 Campaign, it's looking exciting! Both of these players were in the Middlesbrough side who won the Premiership last year, and are looking to retain it this year, as well as doing loads of coaching at Middlesbrough. Welcome to the team guys!
U17's – DAN MESSENGER
Dan Messenger is an experienced coach, and has developed the Regional Development Plan which all age groups will be working from as a guide for Tactics, training drills etc. This is also our template for overall growth in our Region and is in conjunction with the NRHA & Carlos Amaral's National Development plans.
U15's – DERRICK SMITH
Derrick of Middlesbrough has offered to do this, but can't commit 100%. So if you would like to be involved in this, please contact any member of the exec to going!
U13's – DAN MESSENGER
Dan Messenger. As above for U17's.
U11's - TONY CZIFRA
Tony will take the lead on this one as he will be at all U11's events. Unfortunately no one had volunteered their services for this. However, we hope someone else will step up as well from other U11's League contending Clubs.
Who can't play for NCRHA?
Sorry Plymouth! – Well we love having our friendly Southerners as part of our regional leagues & cups. Unfortunately NRHA Rules mean that the many great players this club can boast will not be available for selection for NCRHA Regional Teams. This is a bad thing, but also a good thing and you can understand NRHA's thoughts on it (trying to build the southern player base). Plymouth players will be eligible for Regionals for the SOUTHERN ASSOCIATION (good), so we hope these players take up that option, and or Regional Coaches will just have to gnash their teeth that they can't select them (bad!).
Instructions for Regional Coaches
The Executive Committee together with Carlos Amaral & Dan Messenger will be putting together Regional Coaches Guide for all coaches. This will include the Regional Development Plan, but also detail forms and advice on Training Drills/Plan, and guidelines on Personal Development Plans for each player attending training sessions. The NCRHA will also be issuing each coach our Guidelines on their Player Selection criteria and process. We will also be assisting the Coach in terms of providing support, inspiration, encouragement and a DEFINED PLAN for the unfortunate players who do not make the final cut for the Regional Teams. In this way the player will have a defined training plan on where they need to improve, so what they need to do to be successful next season.
Training Times
For U11's - U17's these will be at tournaments in-between matches. Dave Fothergill our Competitions Secretary is finalising the format. F sorting format. For U20's & LADIES, these will be arranged by coaches ad-hoc. Once we have League & Cup fixtures all pencilled in, then we can arrange with coaches best times to book in these sessions and widely publicise them.
Development
As we said at the AGM, we need to DEVELOP as well, not just focus on established clubs & the players we currently have. HALIFAX : We are delighted to announce that Belinda 'Billie' Mason is spearheading a recruitment/development drive at Halifax, to get more youngsters in. As President of HRHC, Billie has identified that for a club to survive, grow and improve, there needs to be a continual 'conveyor belt' of players coming into the ranks, so is now working on plans to address this. Nice one Billie! SPECTRUM : These guys will be playing in U11's this season, with a full team of newbies! Well done Ste Robbo & the Seniors for making this happen! This club also has a great potential influx of new players with a Roller Disco on (well attended) just before weekend U11's training. MIDDLESBROUGH : At Boro, we now have 3 novice sessions across 3 venues and this is bringing new recruits in. Roller Disco also coming soon. MANCHESTER : As always, a hub of development!................We'd love to hear about what's going on in your club! Let us know so we can publicise it, and maybe other clubs can learn from your example!
NEWEST PLAYERS OF ALL : U9's
It's great to see younger players in our U11's. Players like (not so little now) Ruben at Manchester, young Jess Williams at Plymouth, Milo at Spen….all these were on skates before they were 7. In Spain the kids are on skates as early as possible. WE NEED TO PROMOTE THIS. With that in mind, NCRHA will be looking to work with Clubs to deliver some focused Fun Days for primarily kids under 7……WITH NO MINIMUM AGE (parental permission and mandatory attendance will be required). You will be surprised how many are out there as a sibling who 'just comes along' and is getting into hockey. We need to seriously target this group across our region – and we are going to. Watch this space.
COACHES TRAINING
We are currently in discussion with Carlos & the NRHA with regard to hosting Training sessions for current & new coaches across our region. The ideal scenario being this will take place AT YOUR CLUB. Once discussions have taken place with Carlos and the Exec, more details will follow.
So publicise widely in your Clubs please, and let's get our experienced players playing with pride for Northern Counties! The Exec will be giving all coaches details of names & ages of all eligible players across the region, and will assist them in publicising and promoting the great honour of representing your Club and the Northern Counties Roller Hockey Association!
Kind Regards
TC
07833 498102
_________________________________________________
MESSAGE FROM TONY CZIFRA REGARDING REGIONAL TRAINING : REGIONAL TRAINING SESSIONS
The format for Regional Training was proposed by our recently appointed Competitions Secretary Dave Fothergill, and agreed by the Exec :
T.Czifra : President, M'Bro RHC
Sue Hare : Treasurer, Spen RHC
Janet Colbert : General Secretary, Halifax RHC
Dave Fothergill : Competitions Secretary, M'Bro RHC
# # # # #We are looking forward to a wider voting base – ensure your club are involved in the Constitution amendments!...See the main news page ! # # # # #
Dave advised us he had deliberated at length, and many formats have been tried in the past. Separate sessions, sessions after training etc. All have had mixed reactions as this one does, but we have agreed with Dave to try it for this season.
TIREDNESS : We do fully take on board comment and concerns regarding tiredness of players, and also how this could impact on their performance for their clubs at tournaments. Regional Sessions- as I'm given to understand it – are to be 2 x 30 minute sessions.
Other formats have been tried where Regional Training has been at the end of sessions, and also totally separate sessions on different days. All have plus points, all have draw backs. Separate Sessions? Kids & parents have other commitments and then add to it with extra expense? End of tournament sessions? Kids tired, parents fed up and wanting to get home…..so even worse really.
The exec have chosen this one as an option to try, but things are NOT SET IN STONE. Our thoughts are initially are that this needs to be in place initially for at least the first 2-3 months to ensure maximum participation, buy-in and involvement by the relevant players. What better way to initiate this when they are there at tournaments? Yes all players will not be at all tournaments, but they will be all there at some point – giving the Regional Coach the capability to see all, coach all, and encourage all.
Is this perfect? No. But it gets us underway…………..NOW! ...................WE WILL NOT LEAVE THINGS TO DALLY ALONG……MEANING A SQAUD IS COBBLED TOGETHER AT THE LAST MOMENT.
The NCRHA Exec will be asking our coaches to be extremely mindful that these kids (U11-U17) will be there at tournaments to play for their clubs. Fair enough. But our hope is that these kids will also be excited by the idea of playing for their association, and we want to do everything we can to encourage that.
Our hope (and guidance to Coaches) will be that the regional coaches ensure the end of the session could potentially be theory and 'warm down'? Even better will be that the Coach is fully mindful of which players will be playing immediately after the session, and ensure they do not overstretch the affected players, and give them the rest time they need.
If we want to carry on as we have for the last 15 years and be negative, it is easy to pour water over the fire of building our inter regional squads. What does that achieve? Nothing. All of us can poke holes in any plan any of us have in thoughts to bring us forward. However here we are. We have a plan to get us working for NCRHA Regionals now, so the Exec hope we can all drive forwards POSITIVELY in this.
EXTRA TRAINING : Once the buy-in to playing for NCRHA has been bedded in, there is no reason why the Coach for each team cannot ADD TO the tournament based session and put in place some additional training (as long as it is sanctioned by Dave Fothergill so it does not impact on NCRHA or NRHA Training/Comps/Events). There are plenty of dates that could be used. BUT THE DEFAULT is and will be…..that the regional squad get together at tournaments.
THERE REALLY IS NO EASY ANSWER. Remembering also that matches for U11/13/15 are 12 mins each way (stop clock) and for U17's its 15. So if squad is rotated hopefully where possible, that will hopefully alleviate this.
COMMUNICATION: In terms of this being a directive to Clubs with no discussion, we can only apologise to you the members on this. As you may be aware (& please download the Issues/Actions List if you want a clearer view) we have a ton of stuff to do to get NCRHA back on track and positively growing. The Regional Training Schedule was not something that came up at the AGM, which is the main forum for group discussion and we had to make a decision we felt was right going forward. It may indeed prove to be the wrong one, but we're looking forward to giving it a try.
COSTS : These session will be taking place at all NCRHA tournaments and Dave has built the time into the schedule. If Clubs feel the coat is prohibitive to them, then they need to let the NCRHA Treasurer know immediately, and at that venue the cost of the hour will be collected from players and paid to the host club directly.
So we hope you will fully buy into NCRHA Regionals and our kids can once again be proud to play for your Club, but also our Association…………..then who knows, will England beckon? Let's hope so!
Follow the site to get the latest news and results straight to your email